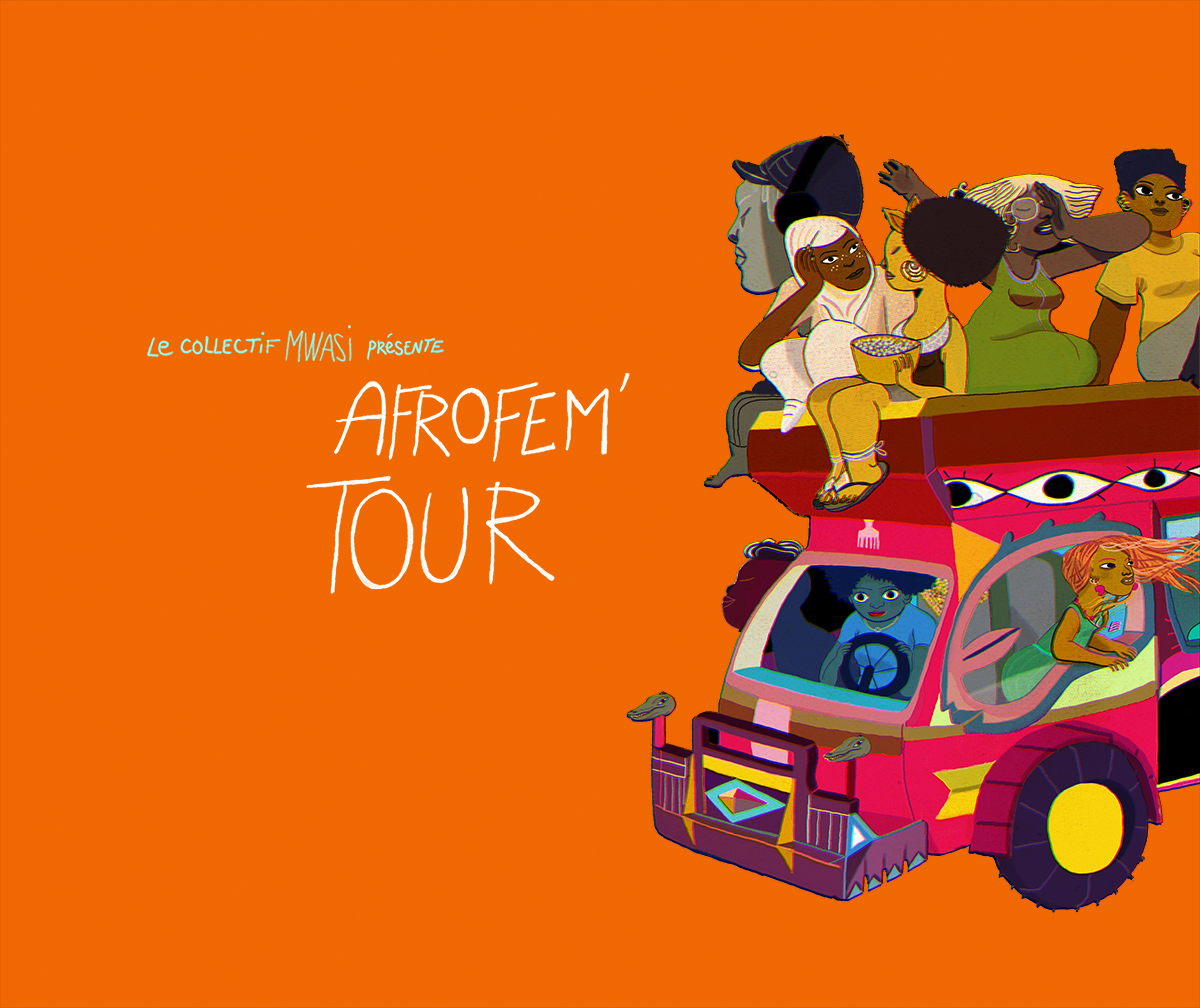 Where'd Mwasi go?
It seems that some people are worried because our social media pages are less active. Our collective decided some time ago to disengage from social networks and reaction to the news (we posted about it on Facebook in January 2018).
With limited resources and energy we have to think strategically about where they'll be most useful. As a result we have spent a lot of time this past year organizing afrofeminist training sessions but also political meetings with black and pan-africanist organizations, bringing forth our vision of pan-africanist afrofeminism.
In September 2019 we'll be exited to launch our first group psychological support program for victims of sexual violence and isolated people.
Today it is with great pride that we announce the launch of the AfroFem Tour.
Over the next 2 years we will be making weekend-long visits to several cities in Europe to offer workshops, trainings, debates and meetings. This will be happening in partnership with local afrofeminist and black organizations. We're starting with Lyon at the end of the month, then we're headed to Bern, London and Madrid for 2019.
This tour is the result of working to build links, bridges and understanding of afro-feminist and black struggles in the European context.
Lyon : May 2019 | Madrid : November 2019 | Liège : March | Lisbonne : A venir | Berlin : A venir