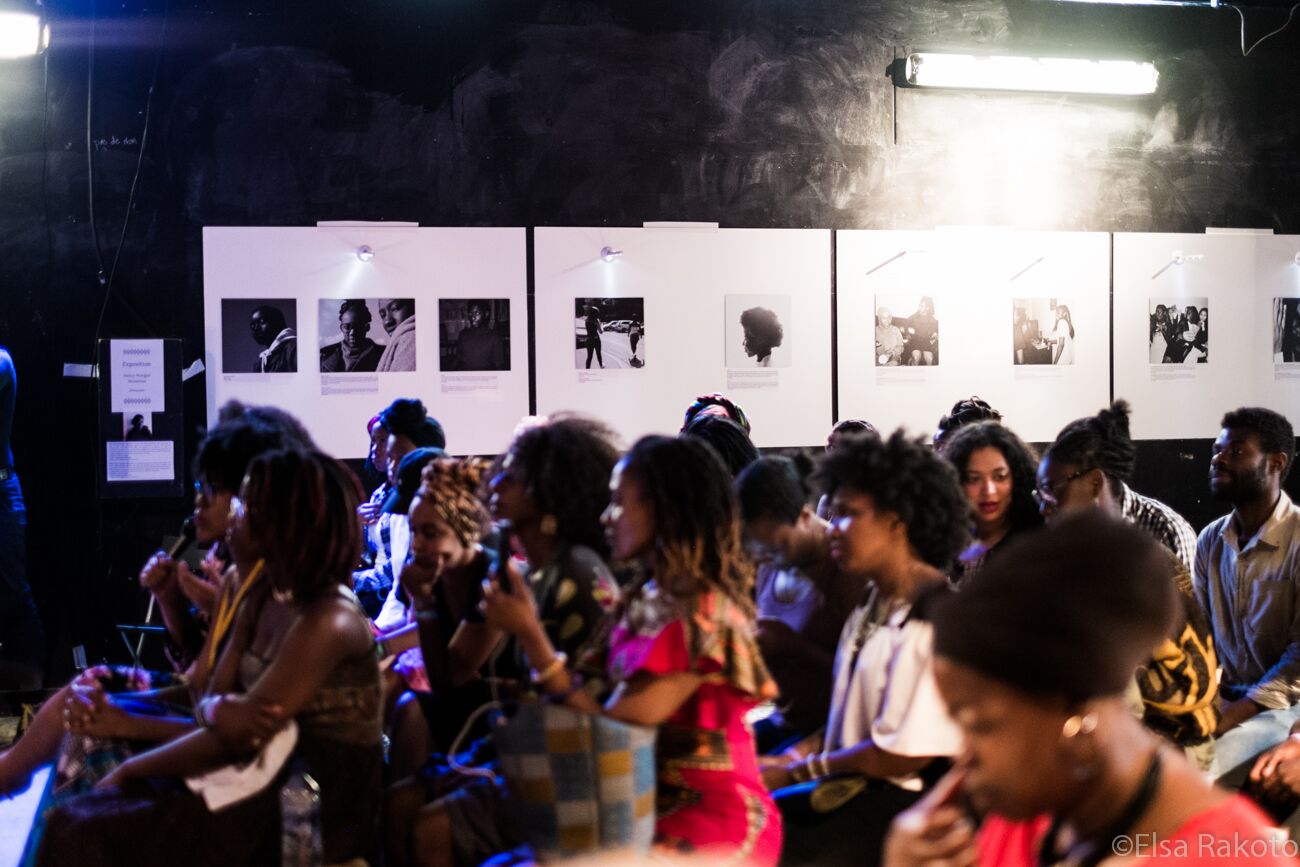 Commission Art and éducation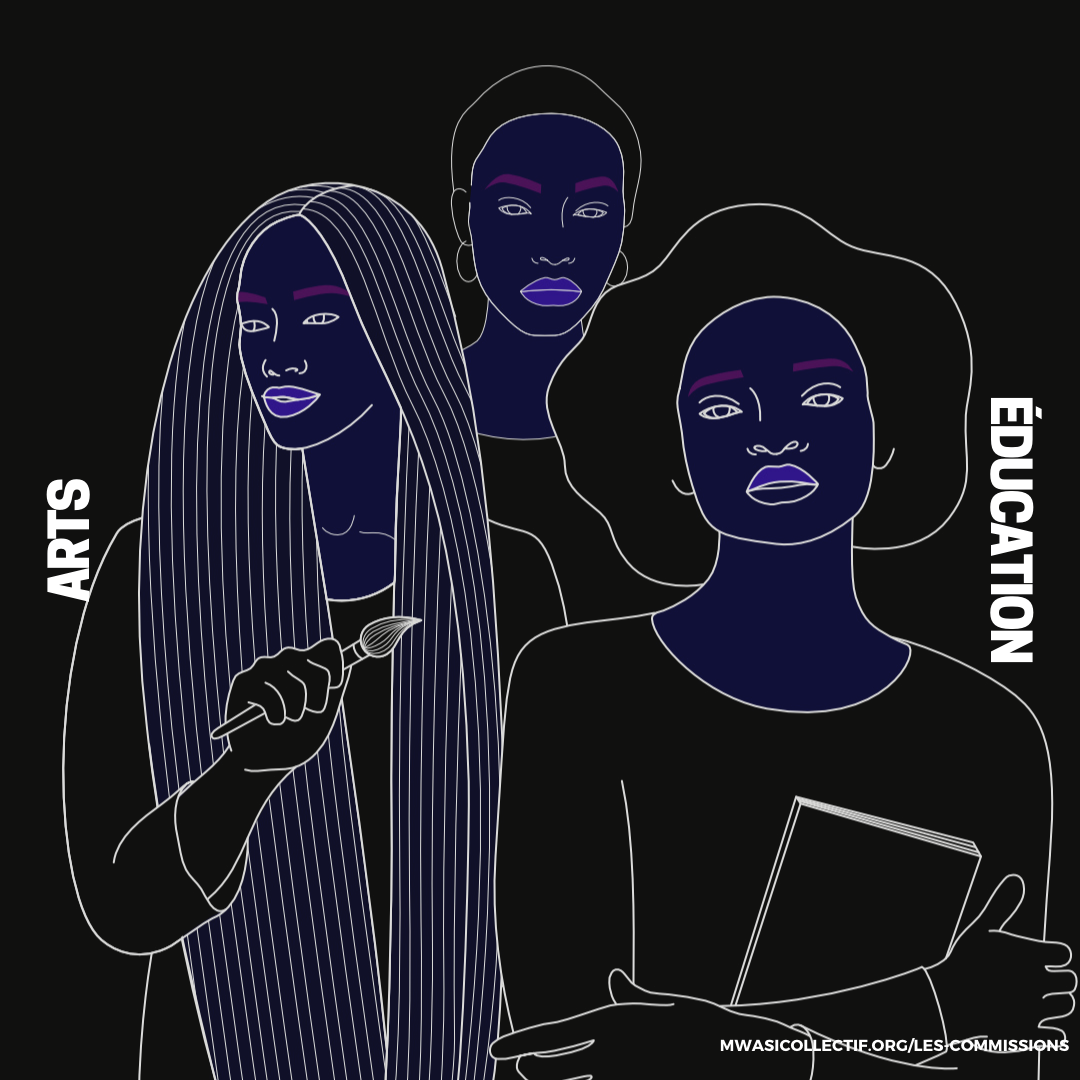 In the various events organized by the collective, political training by and for our community on different themes is always put to the fore. The Art and Education Commission works on art as a tool to raise awareness of the struggle and puts the education of children and young people as a priority. Each educator, whether formal or informal (here, read education in the broad sense: teachers, artists, families) operates as a vector of this change, and together we create black educational strategies. Coordinator : Ana-Laura
Commission international, migration and panafricanism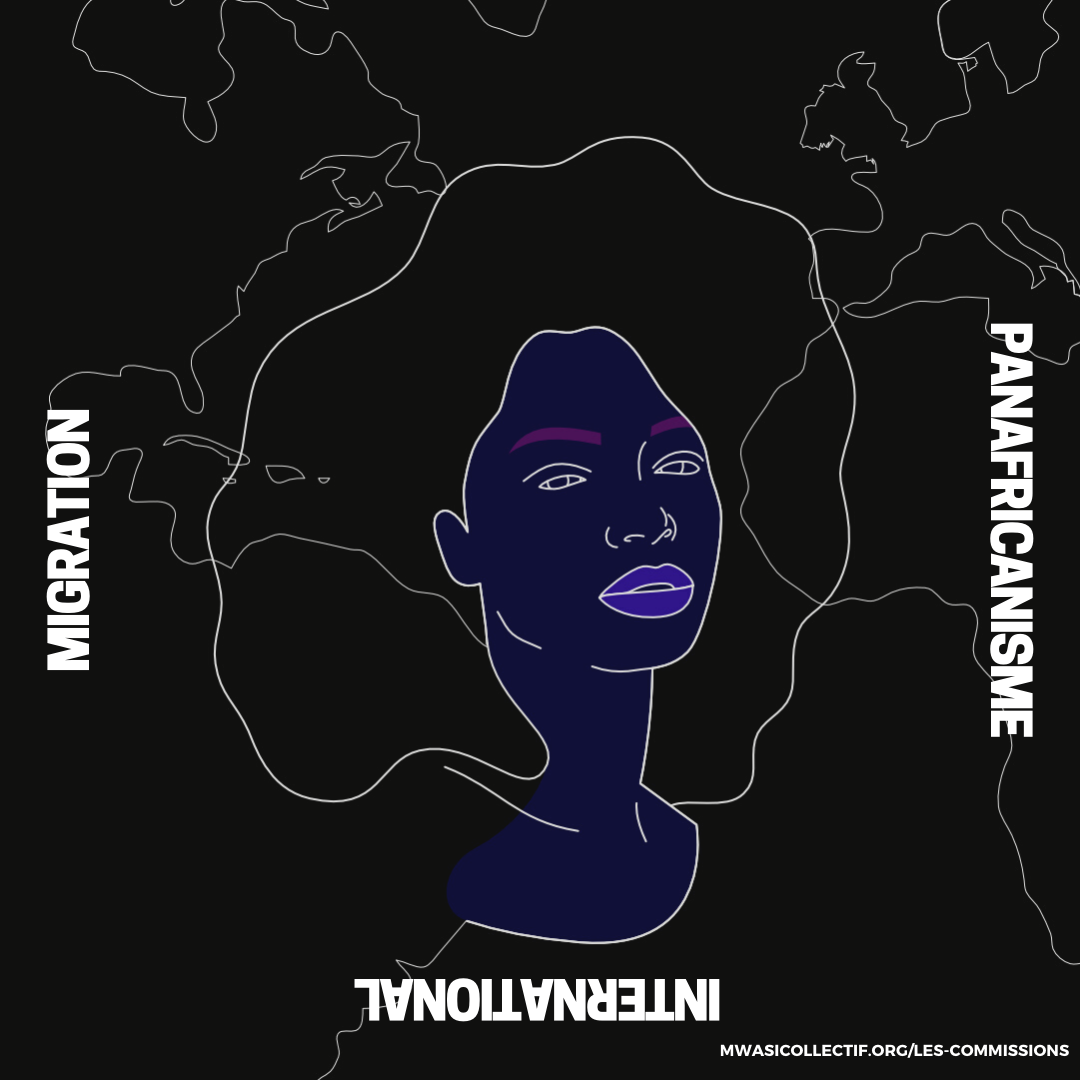 This commission aims to build an Afro-feminist practice and thought which takes into account the international dynamics of capitalism. African and Afro-descendant populations are massively affected by migration to the countries of the North. The committee will look at: training on European migration policies, creating concrete links with migrant support associations, training on the history and challenges of Pan-Africanism. Coordinator : Annick
Commission police, prison, justice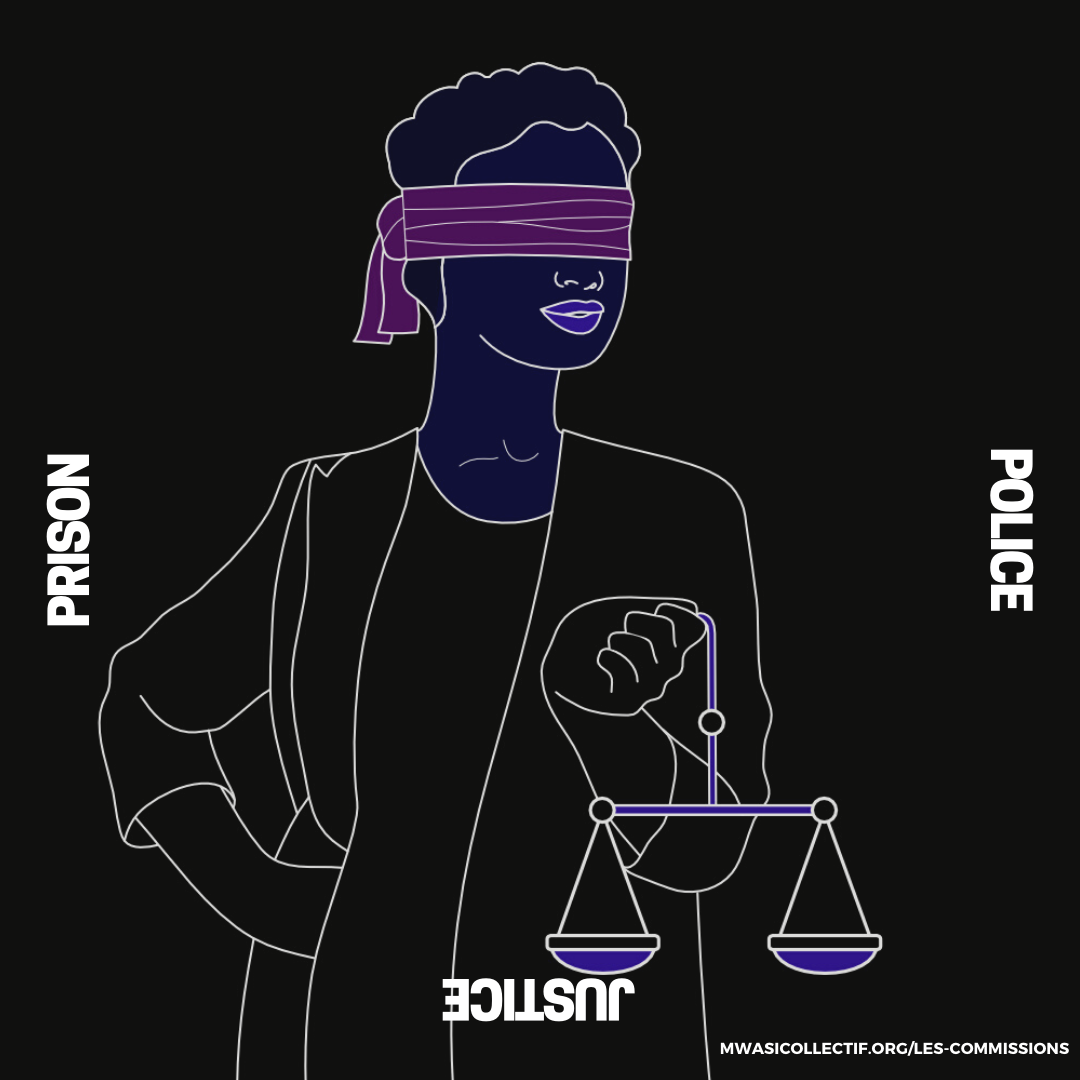 Mwasi is positioned as a collective that denounces and fights against systemic oppressions impacting our communities. The repression system put in place by the government is very much part of it. This repression goes through the police, justice and prison. We affirm that the police, the judiciary and the prison are racist and sexist organs that support the capitalist system. We therefore position ourselves firmly as anti-prison, that is to say for the abolition of prisons in all their forms, including therefore administrative detention centers. We also strongly condemn all police violence. Aware, however, that the police, justice and prison do not yet have alternatives, we support in their efforts all black people who have been victims of violence or abuse, including if these steps go through the justice and prison system. The aim of the justice commission is to organize the involvement of the collective around these themes in accordance with the annual objectives. This can take the form of writing awareness-raising materials, organizing workshops, participating in festivals, organizing events, but also internal training. Coordinator : Nabintou
Commission ideology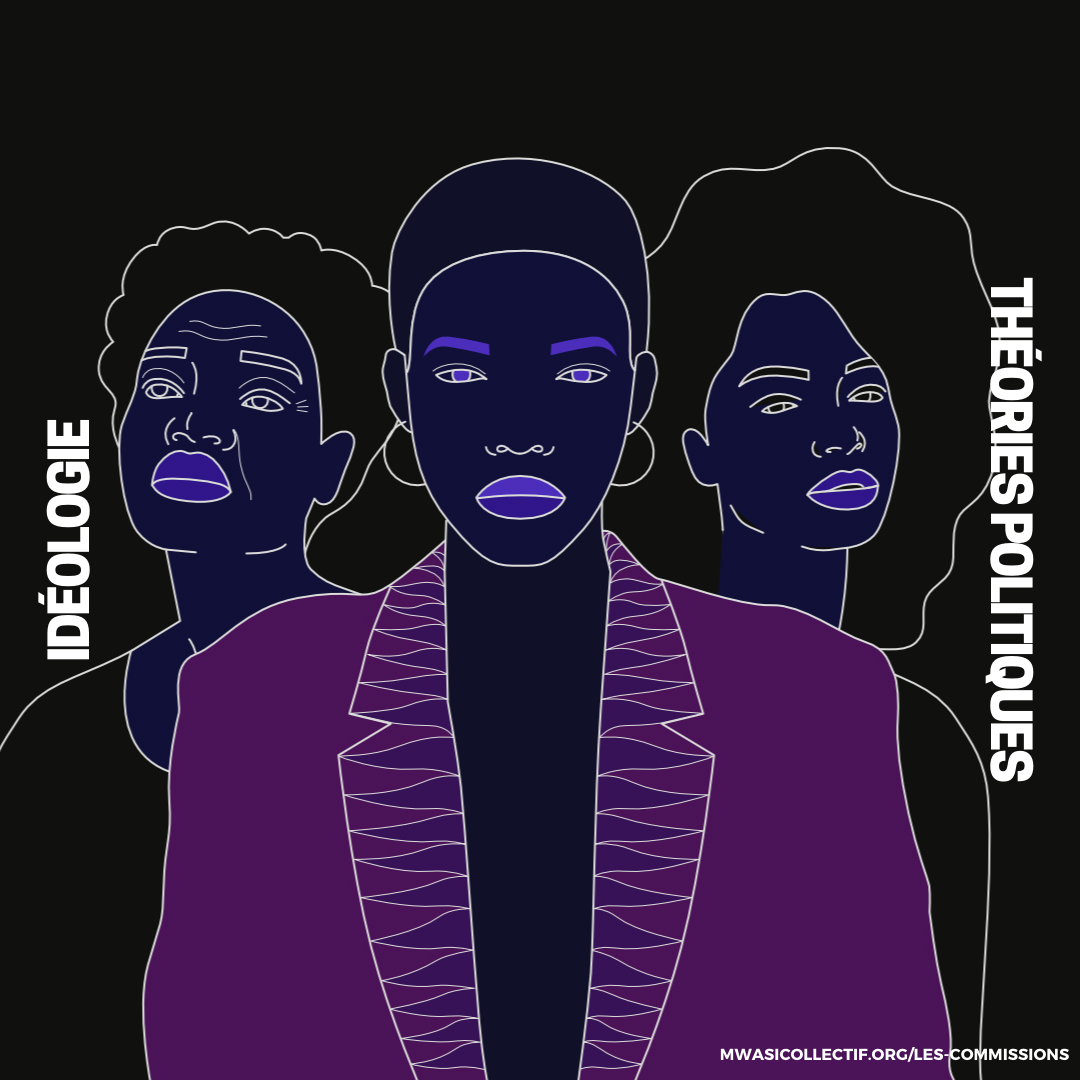 This commission aims to train as well as to produce Afro-feminist, black liberation and pan-African political theory for the Afro community. It will be a question of devising the methods and strategy to collectivize this production and disseminate it to as many people as possible, using digital and physical propaganda tools.
Coordinator : Fania
Commission work, housing and precariousness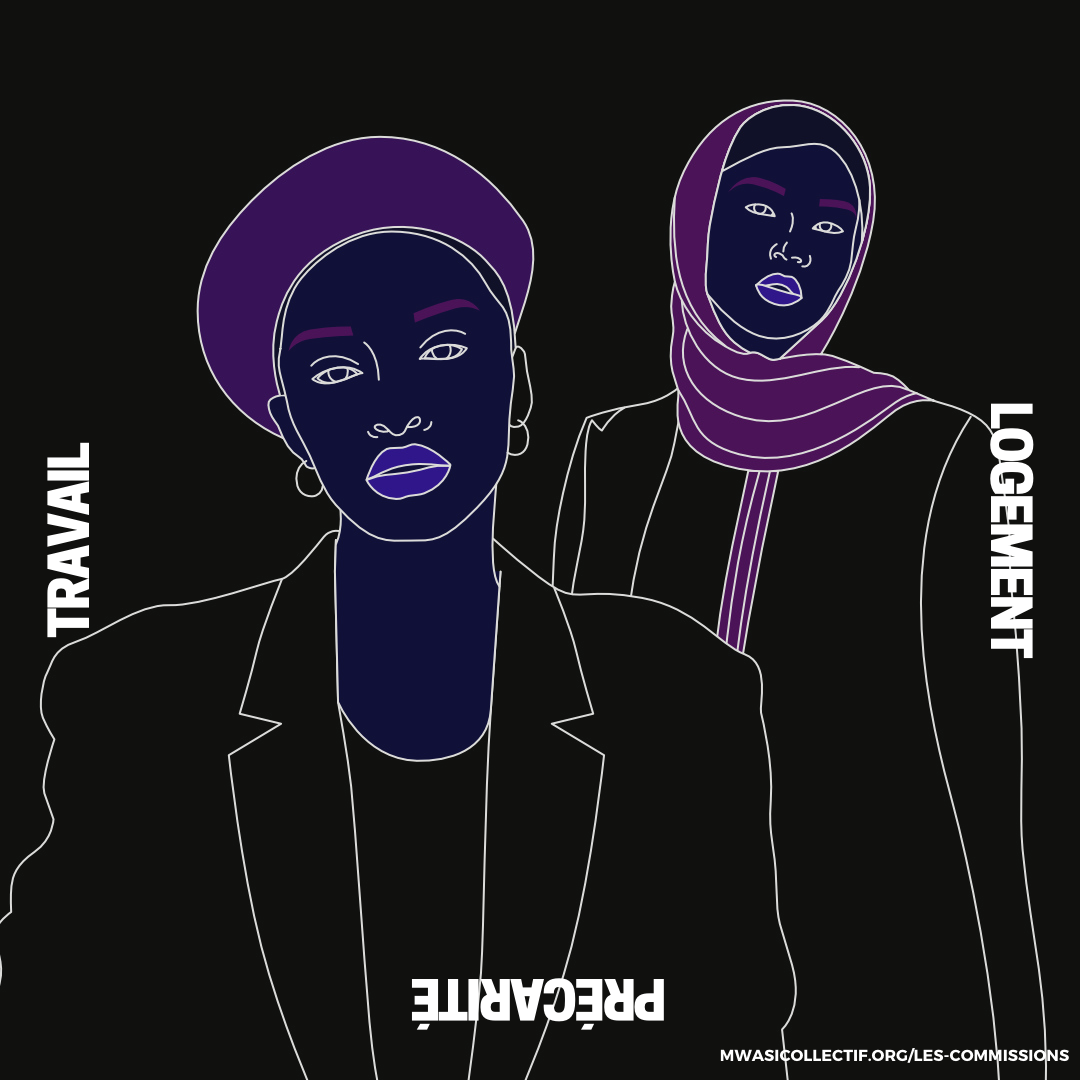 This commission aims to fight, on its own scale, against the precariousness of black populations, through housing and employment, both of which are contributing factors.
Coordinator : Tara
Caucus Queer & Trans*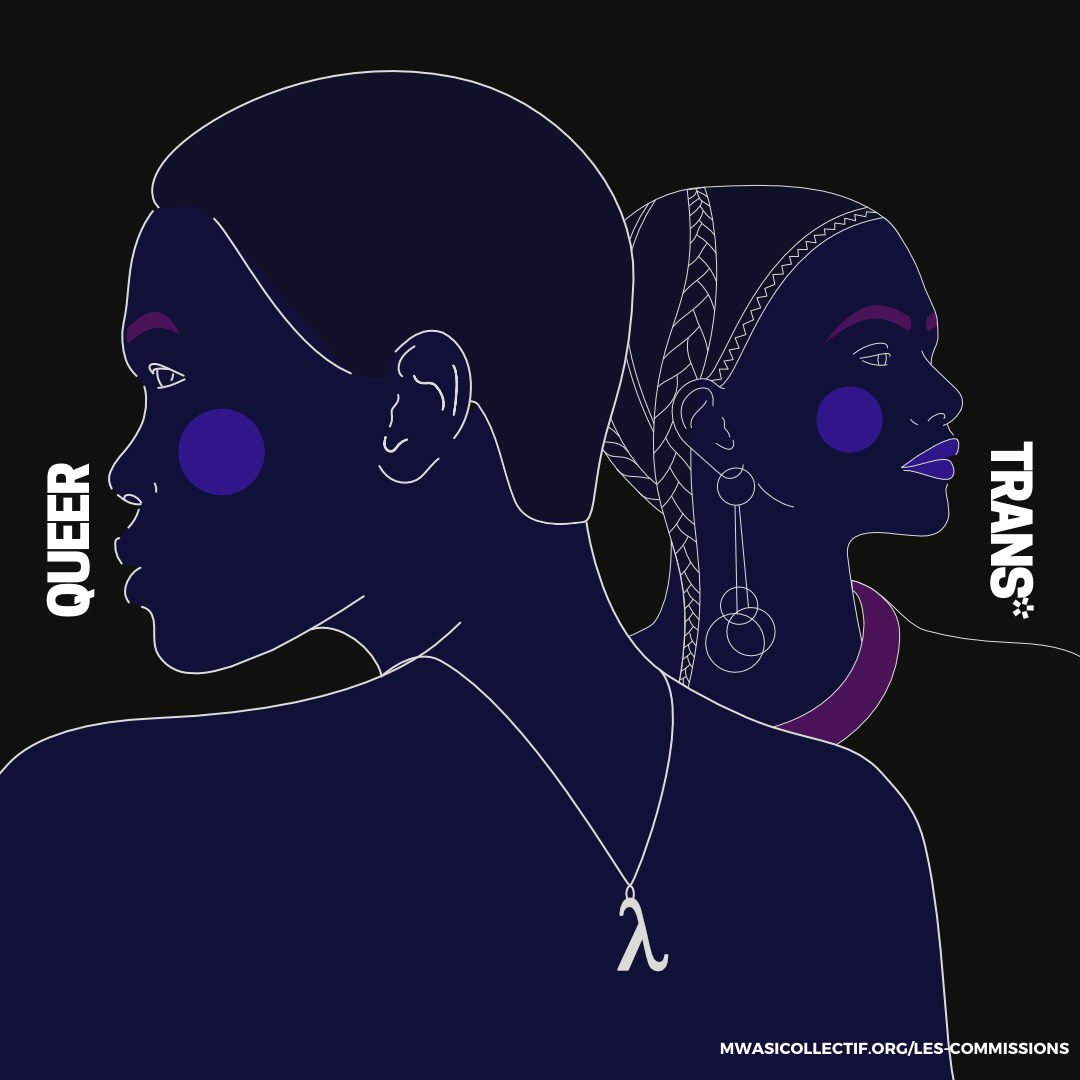 Mwasi is proud to be a structure by and for Trans and Queer people, whose analysis of society also cuts across gender and sexual orientation. This commission aims to defend and represent the rights and specificities of the Black Queer and Trans community in the Afro movement, as well as to fight against homophobia and transphobia rooted in the racist and colonial hetero-patriarchy.
Commission health and care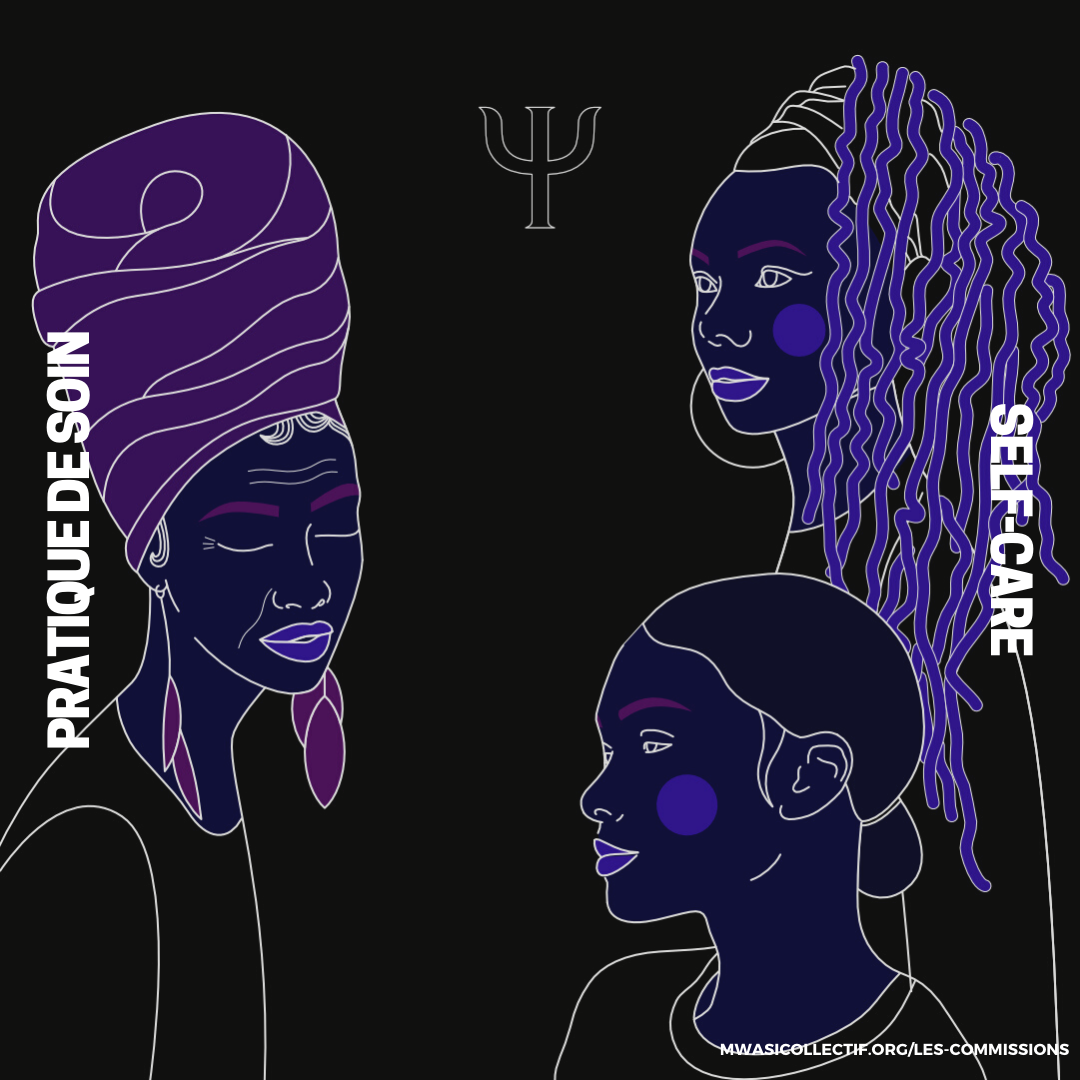 Through the development of psychological follow-up, a network of black medical professionals, a methodology for managing internal / external conflicts and Afro-feminist self-defense courses, the committee aims to make healthcare resources accessible. communities that allow black populations to nurture our resilience to the balance of power existing in militant circles as well as to face the racist and heterosexist structuring of the medical system.
Coordinator : Diellé